I just received a package from Knew Concepts containing the titanium
soldering strips, and one of their aprons. I don't care for the fit
of the shop aprons I have and wanted to try theirs. The shipment came
in what looks like a pizza box. Note the package label that is on the
box: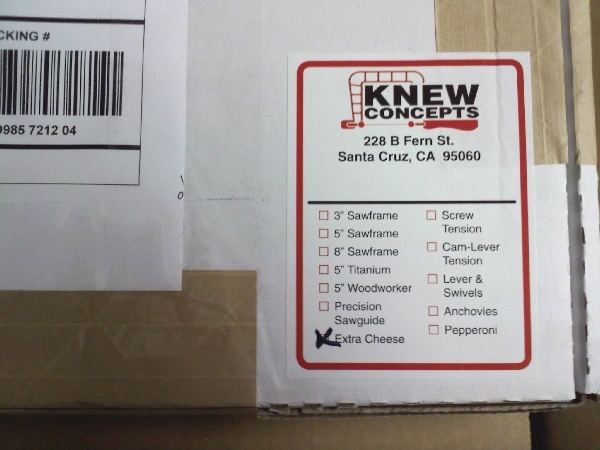 That brightened my day. Thanks, guys.
Neil A.