One of the very cool things I get to experience here at Artisan's
Asylum is merging technologies. Last night while teaching my Jewelry
II class, we were lucky to be gifted a hydraulic press from Potter
USA. Nifty machine by the way. Beginning with a simple cut die form
in acrylic, I gave my students the opportunity to cut one shape with
a spiral sawblade. If you could here the mutterings, or stare at the
raised eyebrows of folks who thought I was crazy, as the worked their
way through the plastic.
This week, however, we optimized the laser cutter. Whoa. What a
great piece of machinery! We had help taking jpgs and converting
them into vector graphics. No, I don't know how to do this, but
that's why we have the younger makers around here, who are far more
adept at computer stuff than I. We cut out shapes of a cat,
spaceship, elephant, strawberry, crescent moon and a bike gear, were
cut in literally minutes. Moving on to the die form press, everyone
watched their cutouts take place, adding a bit of rubber here and
there, adding a cut out back into the cog and voila, everyone
created lovely volumetric shapes.
Learning new technology as a time saver tool, is helping me expand
my toolbox and the myriad of possibilities for my students and my
art.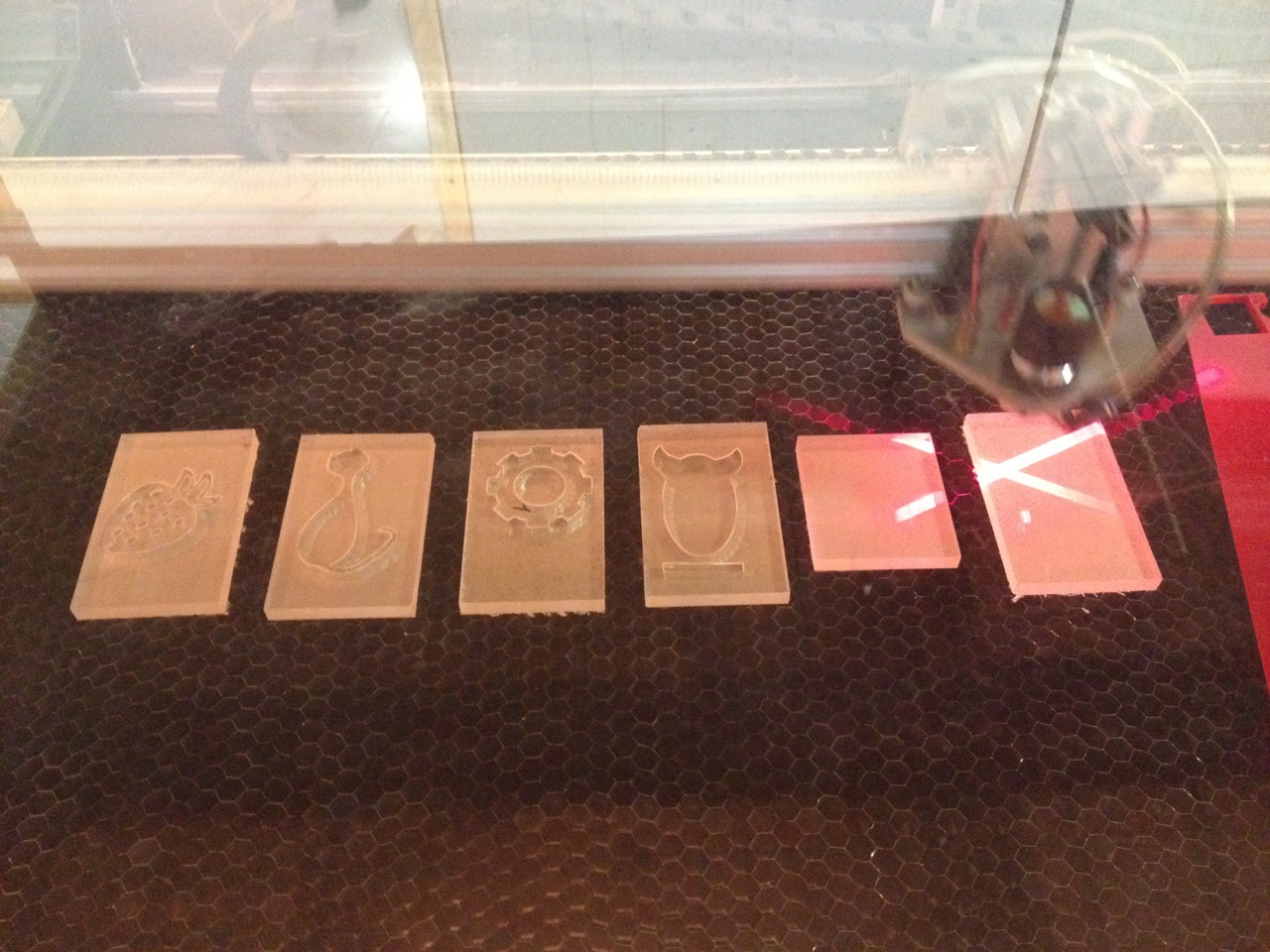 Karen Christians
karenchristians.com