Hello,
Is there anyone woho could tell me how a "caviar cluster" effect is
acieved? There is a ring in the Jewelry, Anneau section on
chaumet.com made with that technique - named like that, too.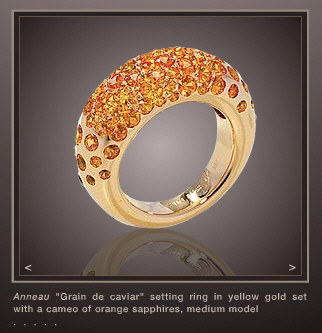 Looks like the stones grow right out of the metal. I really liked it
and would like to try the setting.
Thanks a lot,
Dana Stefanoiu