Hello jewellers!
I've been very lucky to inherit a huge amount and variation of gold powder and some size. I've never used gold leaf or powder before. I would like to play around with it to see what I results I can get with it but I've little info on how to use it other than mixing it with glue or dusting it onto tacky size.
I wonder if anyone here has any experience, opinions or ideas for me.
Can I melt/fuse with it? Can I use it as I would gold dust?
Could it be used to create my own alloys?
If I use it as a paint or dust how durable is it? How might I finish or protect surface once dry?
Any thoughts are appreciated.
Thank you! !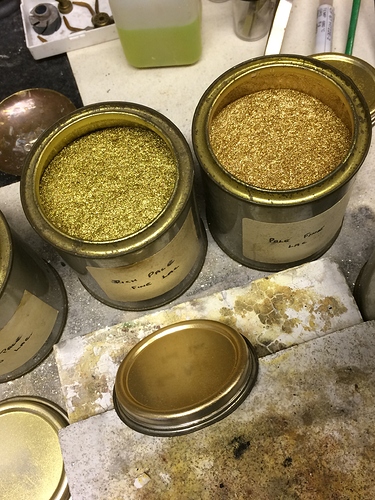 image|375x500](upload://ckzqpoyuj3PL6q2r1S2LHw7RddS.jpg)