What to glue end cap onto floating opal pendant with?
I was recently asked to repair an antique floating opal pendant (see
link to photo below) whose end cap has long gone missing. Some sort
of residual epoxy or cement was left around the glass bulb which had
filled the previous cap and which was brittle and easily removed. It
will not be a problem for me to make a new sterling end cap, but my
question is what product should I use to glue it to the globe with?
Jeweler's cement? Epoxy?
Here's a photo of a similar pendant: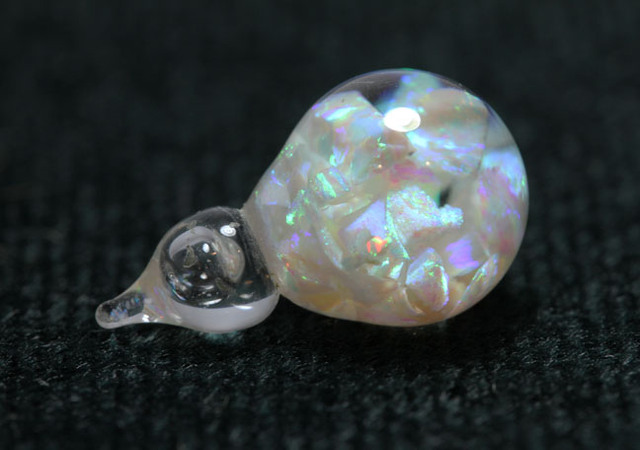 Thanks!
Ellen Weiss