Some weeks ago, I mentioned that there are many Bright-Cutting designs. I intend to explain in the greatest detail how the patterns are created.
This new catalogue of Diamond Setting designs will be started ASAP.
I have all of the photos of the "Star-Setting" essay ready to be written.
For a little teaser on this new catalogue for you all will be: 2-bead, 4-bead, 6-bead patterns. After the text writing will be explaining how each pattern can be easily created.
These technical essays will be 7-8 on the Difficulty Scale!
Be ready for some real fun reading & learning!
BTW, none of these patterns will be cut by any of these popular "Cad-machines". These will be cut by my 4 gravers, nothing else!!..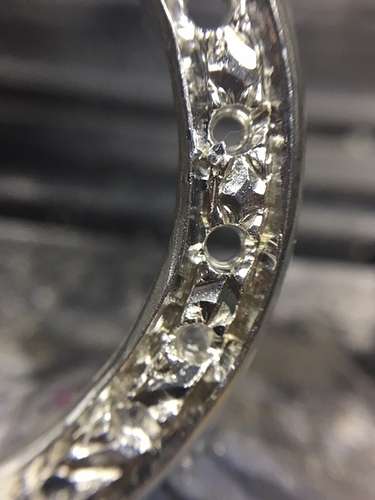 Please go to:
gerrysdiamondsettingessays.blogspot.ca
I'm Gerry, On my iPhone!