Ganoskin & Charles Lewton-Brain, what's with the false advertising on Facebook? This ebook is advertised as free!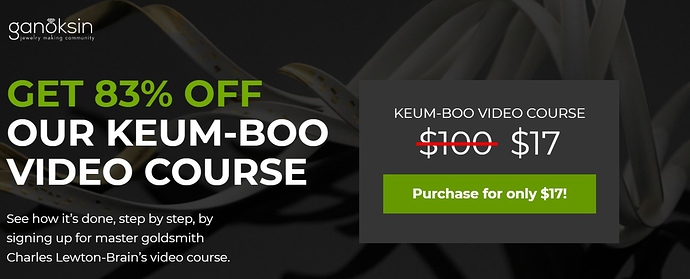 Not impressed!
Hi @debh - This is not the ebook… this is a video course. The e-book is sent via email. If you have any questions or issues, please contact us using "support@ganoksin.com"
This is not clear on the Facebook advertisement. There is a lot of negative comments on the ad, I just saw them!
I have already been in contact with Ganoksin. They are dealing with it.
When we follow the link the prominent item is a discount to purchase! The adv says, free.
It's just a minor thing that needs to be fixed.
Deb