An acquaintance has asked if I can help him identify the vase in
this photo, he's also wondering what it might be worth. He says it's
about five inches tall (almost 13 cm). Does anybody have any clues?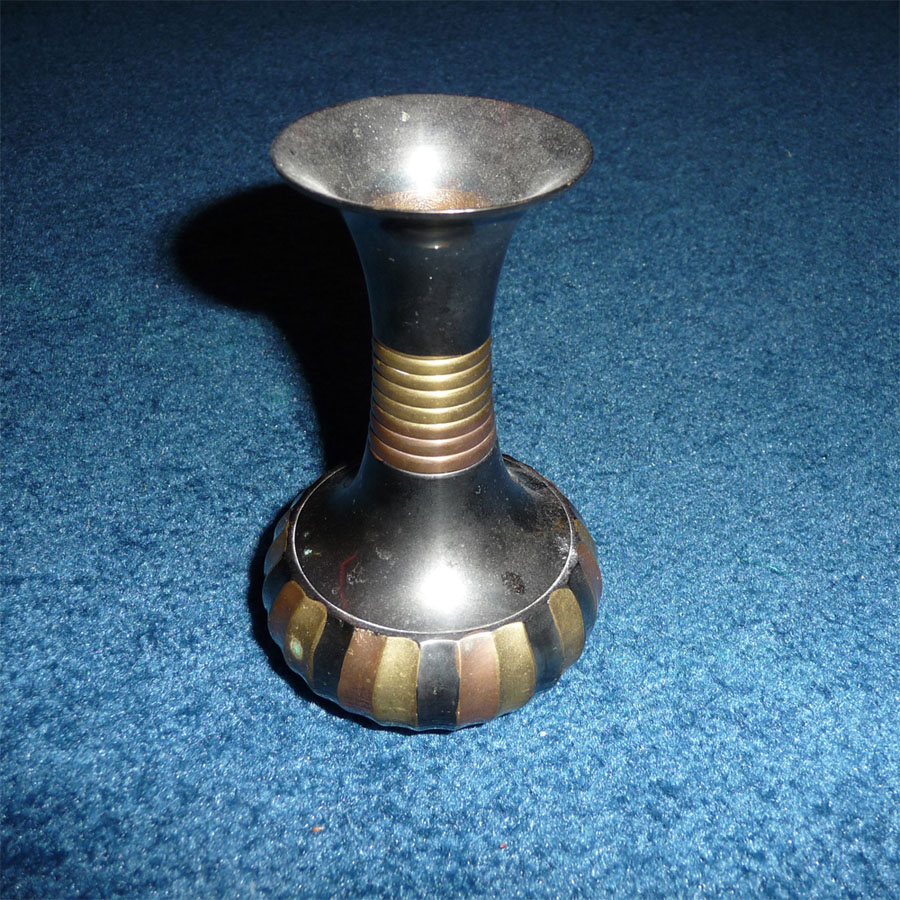 I haven't attached a photo before, apologies if I got it wrong.
Thanks, Pamel