I recently inherited a selection of tools. This one, I haven't been
able to identify. I gather it's for wax working since some of the
holes were plugged with wax. It is steel with interchangeable 'tube'
heads. I searched on Rio Grande and was unable to track down a
similar looking device. Is it to carve channels in wax?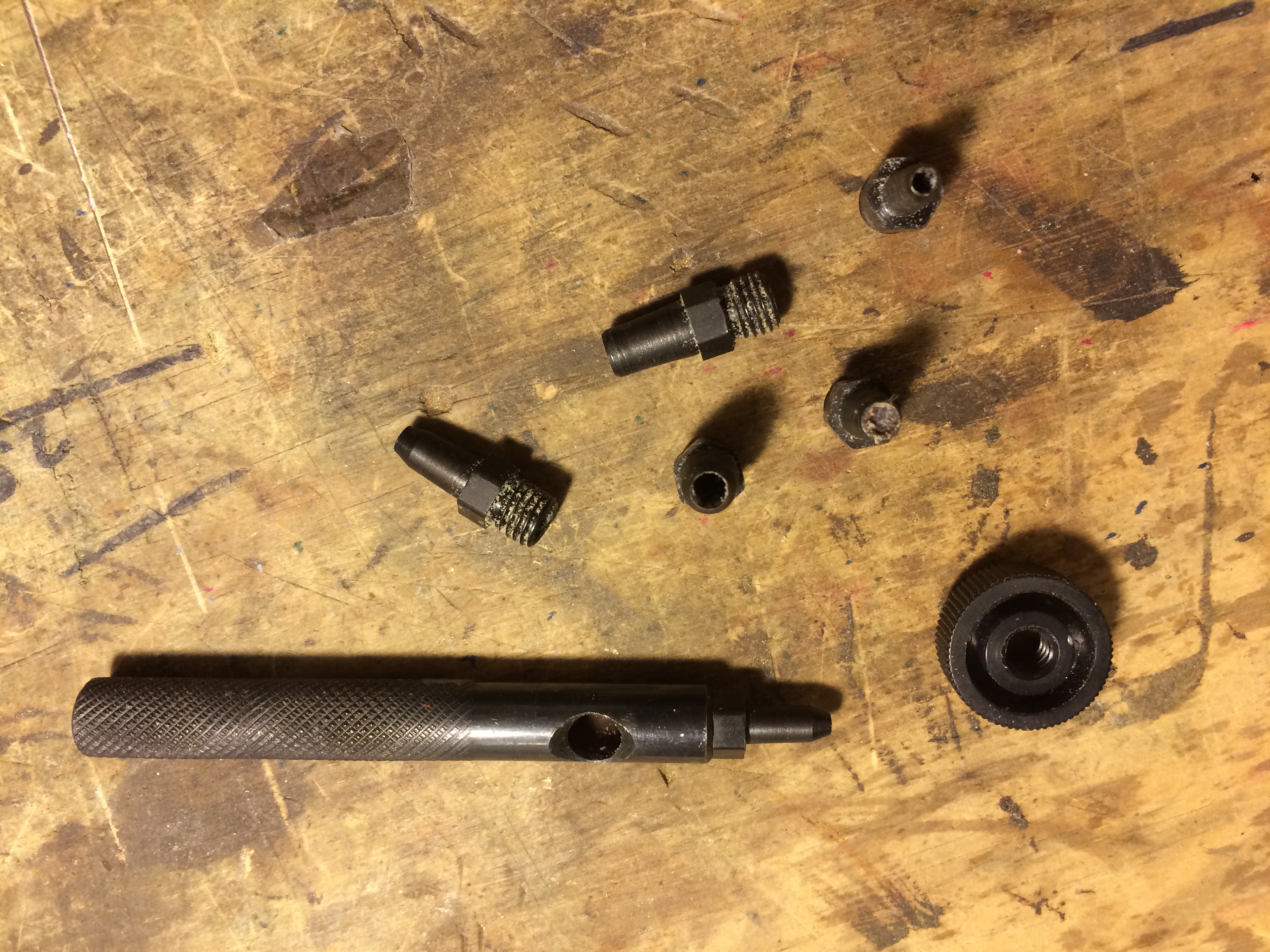 The black washer/nut may or may not be a part of the tool - given
that it's plastic and the threads are different, I'm assuming no, but
it was found in the same box as these items.
Any input would be appreciated. Thank you! This is my first time
posting; apologies if I've made an error.
Hilary