Larry, I would like to recommend the following books as good
resource and presentation books for gallery clients to look through.
"The World's Great Treasures" Edited by Gianni Guadalupi, ISBN #
1-55670-832-7, first published in1998. This is a large format (10 x
14 inch) coffee table book with 580 beautiful color photographs of
jewelry items from the reign of the Pharaohs to the modern era. It is
one of the most captivating of the historical documentations of
goldsmithing, and has just enough on how things were
created to be of interest to those who are consumers, and not
producers, of gold jewelry. Having the clientele experience a bit of
the long and rich history of the use of precious metals as ornament,
art, and adornment, is often beneficial to their perception of what
we do, and the 7000 year old tradition it represents.
Another excellent book which should stimulate the interest of the
modern jewelry consumer is "The Art of Jewelry Making" written by
Alan Revere, ISBN # 0-8069-2070-X published in 1999. This handsome
book has a wonderful introductory section on the tools and procedures
used in jewelry making and features profiles of 25 renowned
contemporary jewelry artists, along with detailed instructions for
one of each of their projects. It is a very helpful aid in
illustrating to the consmer how jewelry is actually created and
enabling them to understand more of the processes involved, which
further enhances their appreciation of the finished product.
Michael David Sturlin, jewelry artist @Michael_David_Sturli
https://www.ganoksin.com/orchid/sturlin.htm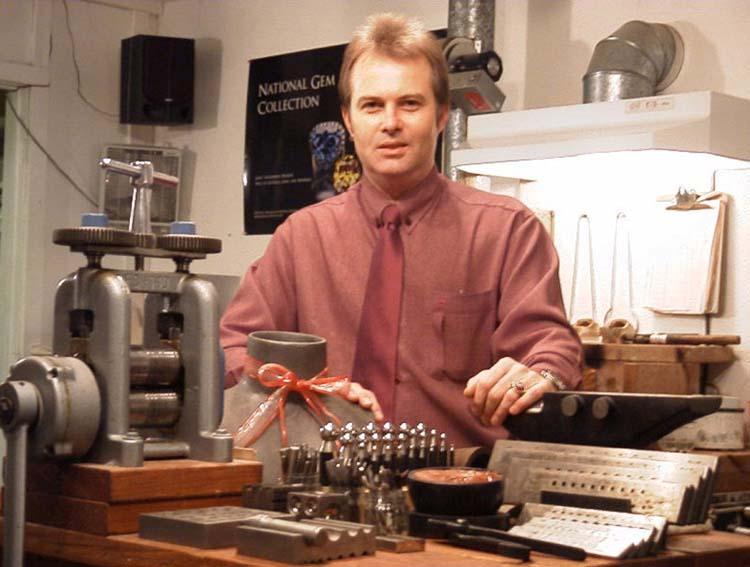 Michael Sturlin Studio, Scottsdale Arizona USA