Compact Jewelry tool storage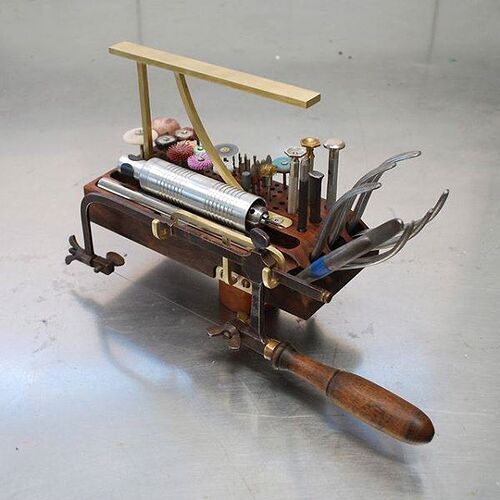 …
The Jeweler's Bench Book By Charles Lewton-Brain
http://www.ganoksin.com/gnkurl/ep7zst
In The Jeweler's Bench Book, acclaimed metalsmith Charles
Lewton-Brain offers expert advice on how you can choose the bench
that best meets your needs'then modify it for maximum efficiency.
With plentiful full-color illustrations, The Jeweler's Bench Book
covers everything from the basics of bench design to ingenious tips
for tool storage and arrangement. It also includes real-life "tours"
of how renowned jewelers have set up their own bench areas.
[Edit]
Sharing files and pictures with Orchid is easy - Simply attach them
to your Orchid post.
[/Edit]