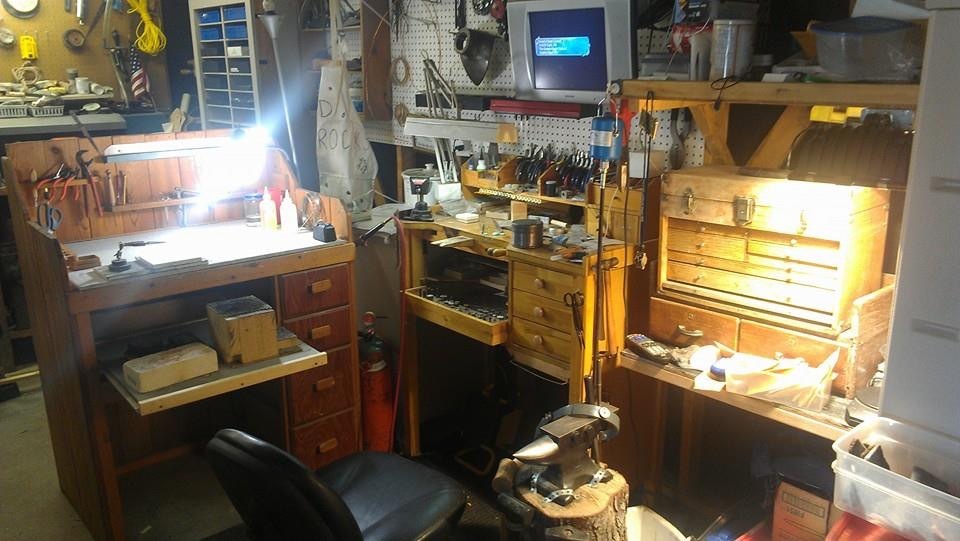 Here is a picture of my benches. I work mostly with silver.
On the left is my soldering bench. It has a pull out that has various soldering surfaces, charcoal block, turntable, firebricks holding up a metal screen, and a kiln brick that can be carved. My third hand and soldering surface is on top for up close soldering.
The bench on the right is for all other work including sawing and filling.
Rick Copeland
Rocky Mountain Wonders