Dear all,
I am new to this forum and in fact my first time posting.
I have an urgent query related to polish / texture / finish on a
piece of jewelry.
My query is how do I replicate this brushed scratch texture (
non-directional + random) ?
I saw on a few websites giving different names to this "polish /
texture / finish".
Some of the given names were:
Circle Matt
Non directional brushed
"Ice" brush
"Random" brushed
I am attaching a few pictures for you experts to lead me in the
right direction.
What I intend to achieve is to make the same effect myself and to
explain to any manufacturer on large quantity orders.
Unfortunately, I have had a few factories giving me wrong finishes
despite all the pictures and hours on the phone.
So unless I can provide the right advice to the factories, I am
afraid I would have to make each one myself.
So do let me know if its a special brush or machine or method that
would make this happen.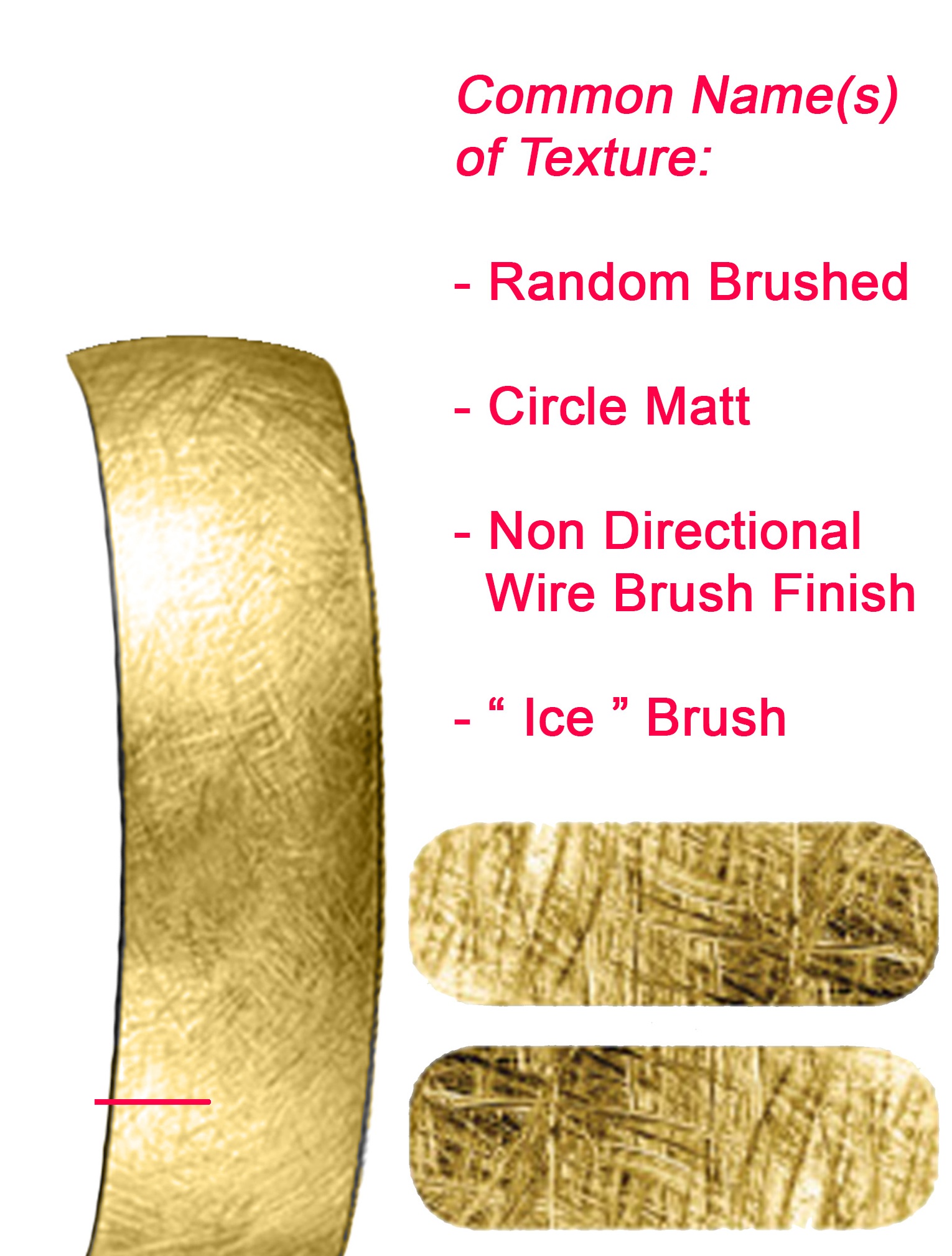 Warmest regards,
Dan