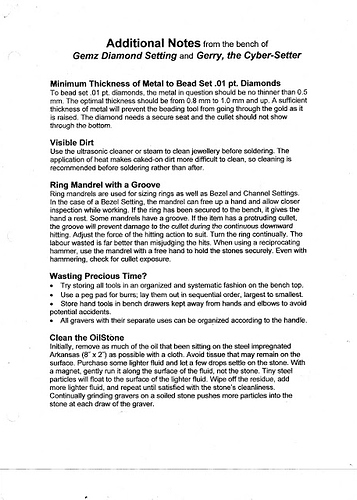 These two pages of 'Additional Diamond Setting Notes' are so very important, I need to fully explain every subtle nuance of what to look for prior to setting the first stone among many at your bench!
Even though these setting notes were written many years, they never show their age…(only I do)
Please do me a favour & that is to print them out! Keep them as your growing gemstone setting library.