Metalwerx Marketplace: October 20th-22nd
The Marriott, Newton, MA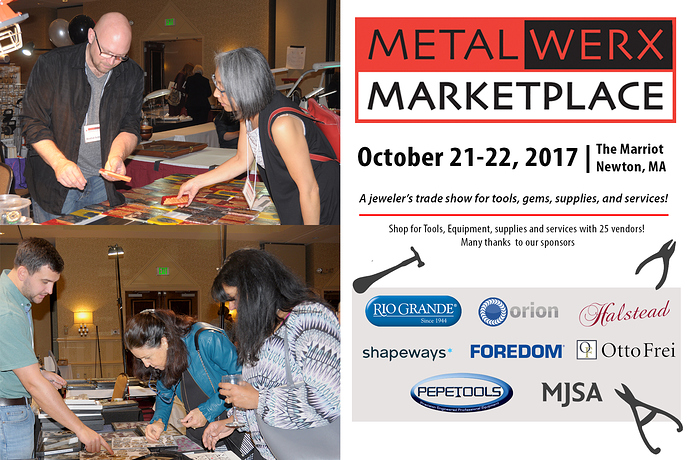 Marketplace 2017 will showcase a diverse group of merchants and service providers catering to jewelers, metalsmiths and makers. This three day event is an opportunity to stock up on all the products you need, find new resources, and attend informative lectures and demonstrations in our educational series.
Shop with vendors such as: Otto Frei, Allcraft, Rock Deco, Shapeways, Orion Welders, Rare Earth Mining, Art Clay World and many more!
Attend lectures by Marlene Richey, Arthur Hash, and Mark Haughton. Watch live demonstrations by Paulette Werger, Patrick McMillan and Cynthia Eid.
Just outside of Boston, the Newton Marriot is accessible by train as well as major highways. This event includes free and ample parking for attendees.
For more information about Marketplace and to preregister for the event to receive $5 off admission, please visit our website