Stout grad selling Jewelry Gallery opportunity on the Mississippi 50
min from Menomonie
404 First ST Pepin WI ~ FOR SALE $154,000
BNOX Jewelry Studio
404 First St.
Pepin, WI 54759
715-442-2201
http://www.ganoksin.com/gnkurl/ep81rq
Presently home to BNOX Gold & Iron ~Established Jewelry Gallery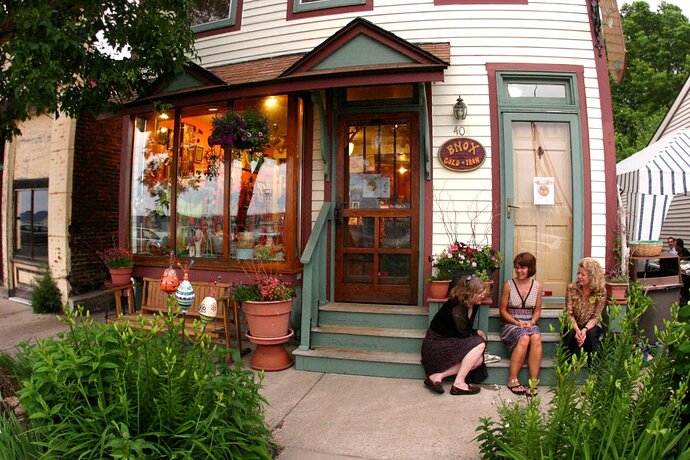 Details:
http://www.ganoksin.com/gnkurl/ep81rr
[PDF file]
Mississippi River View
Marina View & Access
Neighboring Harbor View Cafe
Harbor View Cafe serves 38,000/yr. & no reservations = insty-foot
traffic!
Mississippi River Traffic
Great River Road Traffic
1.25 hr to Twin Cities 1 to Rochester
Commercial Zoning
Quaint Historic Building
Approx. 1400 sq. ft.
Live-work 2nd floor
Central Heat & AC
Front Display Window
28 x13 Retail + 2nd floor
Studio & Office Spaces
Lush Garden Entrance
Integrated Alarm System
7 mi. from Stockholm WI
8 mi from National Eagle Center
Presently BNOX Gold & Iron
located on the Mighty Mississippi with majestic view of the MN
bluffs ~38,000 people are served next door at a legendary 35 year old
(no reservation) Harbor View Cafe = insty-foot traffic!
404 First Street Pepin Wi Sale info
http://www.ganoksin.com/gnkurl/ep81rr [PDF file]